Kiyai Ma'ruf Amin: Hoax Nyan Sulet, Ureung Sulet Asoe Nuraka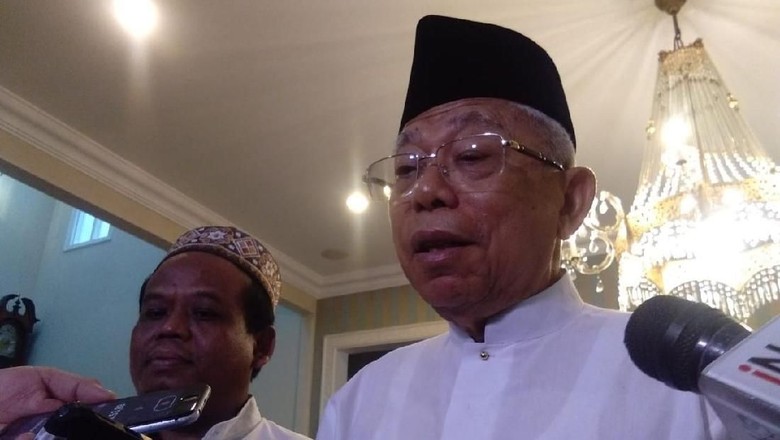 Nasaja Berita – Makasar,
Calon Waki Presiden Indoneh dari pasangan lumboi Sa nyang meurupakan sidroe ulama dan kiyai, nyakni Kiyai Ma'ruf Amin watee di Makasar baroe geusampaikan nyang bahwa bek galak that seumeungeut. Kareuna buet seumengeut nyan but ahli nuraka.
Nyan ka cocok that haba Teungku Kiyai nyan, sulet sit pangkai papa. Soe nyang sulet kon umat Nabi meunan kheun lam saboh hadih, ata Apa deungo-deungo bak teungku ceuramah biasa.
Sulet nyang geumaksud le Teungku Kiyai nyoe nakeuh sulet lam jameun nyoe. Hoax. Ureung nyang peugot hoax atawa nyang sebarkan hoax nyan calon asoe nuraka. Meunan peunutoh dari Kiyai Ma'ruf, nyang seulaen Calon Waki Presiden sajan Jokowi, beliau nyan ketua MUI, Majelis Ulama Indonesia.
Haba dari Kiyai Ma'ruf nyoe Apa baca bak
detik.com
. Meunurot ji tuleh bak
detik
, nyang bahwa Kiyai Ma'ruf geuceukot masalah nyan lam kata sambutan bak acara dialog kebangsaan, bak hotel Claro, Makasar uroe Rabu baroe tanggai 20/2. Ata geu tuleh le Muhammad Taufiqurrahman. Hana Apa turi sit, nyang toh Bang Raman nyan.
"Ta sebarkan hoax nyan, atawa haba sulet saban lagee ta fitnah. Buet nyang cukop that meuelanya ureung. Meunyoe haba nyan roh geupateh le masyarakat, anco nanggroe." Meunan kira-kira meuphom haba nyang geusampaikan le Kiyai Ma'ruf. Adak pih niet jih kadang get, meunyoe cara pubuet jih hana get, maka buet nyan rhet hukom hana get. Kheun Teungku Kiyai.
Nyan keuh nyan nyang le pemerintah masa Jokowi teuga that geulawan. Makaji na program Revolusi Mental, nyang makna jih, peu kong mental ureung lam neugara Indoneh. Karakter bansa Indoneh adalah karakter ureung carong, santun, get akai dan meutuwah. Bek sampe reuloh gara-gara hoax dan buet seumulet.
Keu suai ta seunang atawa hana keu Kiyai nyan, nyang haba kalinyoe beutoi. Apa get that brat ju setuju. Nyoe phon berita bhah Kiyai Ma'ruf. Bek meudaleh Apa Cebong beh. Seubab na berita bhah Jokowi dan Ma'ruf. Seubab berita bhah Prabowo ngon Sandi pih na Apa peu ek. Meunyoe hana neubaca, salah droeneuh hana neubaca. Kon salah Apa. Pokok jih Apa hana salah. Nasaja neukiraju.