Ka Sigö Sapu Haba di Pemerintah, Hana Jadeh CPNS Lom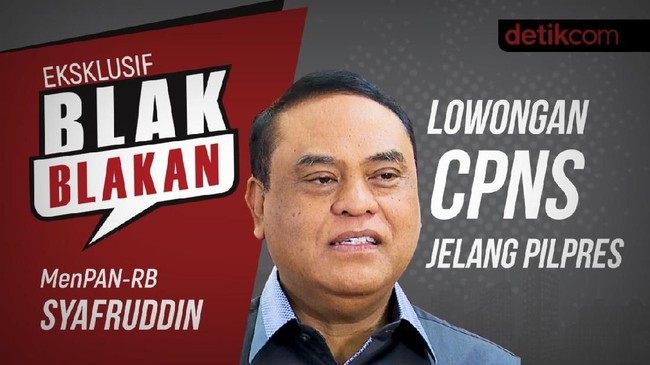 Nasaja Berita – Jakarta,
Ka laen lom haba pemerintah Pusat kalinyoe. Baroesa ji peugah buleun lhee (Maret) nyoe, nyoe ka laen lom. Nasaja kiraju.
Kementrian PANRB jinoe teungöh peusiap ubee na pu-pu nyang peurle untuk teurimöng keulayi CPNS. Meunan haba dari pak Mentri PANRB Pak Syafruddin lheuh meureumpök pak Presiden Jokowi bak istana, di Jawakarta, uroeh Hameh tanggai 24/1 baroesa.
"Lon bunoe jak lapor bak Pak Jokowi seulaku Presiden, laporan hasil evaluasi ata CPNS baroesa, NIP (Nomor Induk Pegawai) pih ka bereh mandum teudata. Jadi untuk nyang ta rencana buka tes thon 2019 nyoe, keudeh lam buleun nam (Juni), meunyoe hana halangan sapu." Nyan ban geupeugah le Pak Syafruddin.
Meunyoe keu nyang buleun Maret nyoe, nyan keu pererta P1/L. Aleh pu P1/L, Apa hana meuphom sit, kode ka lagee kode rahsia intelijen dum neukiraju. Untuk peubereh mandum awak nyang ka luloih baroesa. Buleun Maret beu kabereh mandum awak nyan. Nyanban.
Jadi tabuka lom kalinyoe seubab lheuh ta kalön hase baroesa, le that nyang kosong posisi. Hana ureung lom. Meunan haba Pak Mentri nyang Apa rawi dari
detik.com
Jadi seubab nyoe karap Pemilu ngön Pilpres bak buleun peut (April), ta usahakan bek sampe na ureung nyang rame-rame that meukumpoi. Meuganggu acara pesta demokrasi. Lom pih eunteuk ka jak peugah jeh nyoe le ureung nyang hana seunang." Meunan geupeugah le Pak Mohammad Ridwan, seulaku kepala Biro Humas BKN (Badan Kepegawaian Negara).
Kalinyoe seukitaran 100.000 droe peurle ureung untuk CPNS. Nyan nyang goh na ijazah lom, kajeut jak uroh ju. Bek bloe, ijazah tapi nyan, hareum. Beu neupateh Apa peugah. Ji drop le peulisi eunteuk na buet teuh lom. Nyan keuh meunan. Jadeh han jadeh, tapi kalinyoe beujadeh. Nasaja kiraju.